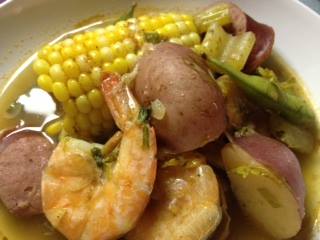 Good morning my Creative Cooks! It's another rainy day here in Jersey, and our prayers go out to those folks down south going through the storms. It would seem there is always something with mother nature. Hasn't she ever heard of the prayer, "peace be still?!"
So my new and exciting "blog" titled: "D.O.T.E." is everything that I love, admire, and respect about family, friends, and of course FOOD! Cute name right??? Yesterday was a world wind for me. Trying to balance a triple life of a single mom, business person, and homeowner. Wow, I got tired just typing it…
But none of these "hats" can be taken off. They are all apart of who, what and why I am not only existing, but thriving.
I decided to make this southern dish last night for dinner. It has not made an appearance for quite some time now. But I over purchased CELERY hearts, and well, I could not let them down.
-I started out with one red onion, although it is purple:)
-next I added two cups of the STAR, celery (with the leaves!)
-olive oil to coat the bottom, and everyone was getting HAPPY
-three green onions just because, and then came a flood of H2O about 6 cups
-OLD BAY is an old friend of mine, I believe in it, I adore it, I can say I "dote" on it! About 2 tablespoons
-then I went crazy, teaspoon of every POWDER: garlic, onion, and chili! I kissed the dish with lemon pepper too!
-couple of bay leaves, whole head of garlic (unpeeled) and bunch of dried herbs…you get the idea
-then just as everything came to a boil.. I drop in red potatoes
-once the potatoes where fork tender (15 min) I added the GOOD stuff; fresh corn, beef sausage, sliced jalapeno peppers, edamame, and fresh cilantro! Now, that's a mouth full!
It's was a smoothing, yet sinus cleaning;) dish! But the best part of last night's dinner, eating it with my kids! Have a great and delicious day!